Often our Technical Support team is asked for guidance or suggestions from researchers transitioning into an in vivo phase of experiments. With the variety of research being performed, there is no simple answer. However, some considerations are universal. Here are some essential points to think about when ordering your oligos for in vivo experiments.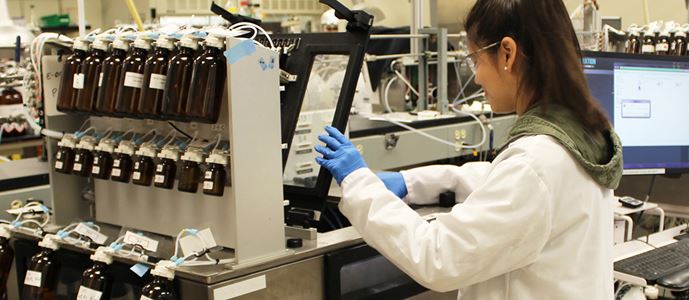 1.
What modifications should I use for nuclease resistance?

Stability of the oligo is critical for experimental success. The delivery method and environment should be taken into account. There are multiple strategies:
For siRNA, pre-designed proprietary patterns such as Accell or siSTABLE are popular choices, but customized patterns of modifications are also available
For all other oligos, strategies involving 2'OMe, 2'F, phosphorothioates, or other stabilizing modification may be appropriate
It is advised to refer to the literature for patterns suggested for your application.
2.
How can I avoid toxicity from my oligos?

Including post-synthesis processing (in vivo processing) is recommended to ensure proper counter ion presence and oligo solubility at the higher concentrations needed for in vivo work. Additionally, a sterile filtration and check of endotoxin levels assures safety for the recipients of your study.
In vivo processing involves ion exchange, filtration, desalting and endotoxin testing steps to ensure salt and endotoxins are within safe levels
In vivo HPLC employs all of the above techniques, and adds HPLC as a further layer of purification for modified RNA applications (addition of dyes, GalNAc, etc)
We recommend checking with your Institutional Review Board to confirm if further documentation or testing is required
3.
How much should I order?

There are 3 main determinants of the final amount of oligo required. Ultimately, it is recommended to order enough for the entire study at once, so all members of the cohort receive the exact same treatment throughout.
Size of animal model
Number of recipients in study
Delivery method/biodistribution
Once you have an idea, use our calculator to convert between nmols to mgs, to double check the molecular weight conversion is as expected.
4.
What sequence should I use?

Catalog siRNAs or other RNA sequences should first be tested in a pilot study in vitro with a cell line similar to that being targeted in vivo. This is an affordable first step to validate and choose your sequence before the larger custom synthesis needed for animal studies.
5.
Which controls should I include in my experiment?
Positive control is one that is known to produce an effect, and shows the delivery system is working
Negative control should be one that shows no effect, and provides a baseline whereby all target-specific RNA can be compared
Mock is the delivery vehicle only, to show there is no effect from the administration or delivery method
Ultimately, whatever you choose, Horizon Discovery has a variety of modifications, processing options and synthesis scales to suit your needs. If you don't see what you want on the website or if your final amount exceeds the scale available online, be sure to contact Technical Support.
Author: Jennifer Abarca Ph.D. | Lead Scientific Support Specialist
Order custom in vivo processed siRNA
Learn more
A selection of publications demonstrating Dharmacon™ siRNA for in vivo applications
More questions?