Solute carriers overview
Solute carriers are the second largest group of membrane proteins. Current estimates are that there are almost 400 members which can be divided into 52 families.
They can participate in two main forms of transportation:
Facilitative or passive, where solutes flow with their electrochemical gradient
Secondary active transporters, which allow solutes to move against their electrochemical gradient through coupling to a second solute flowing with its gradient.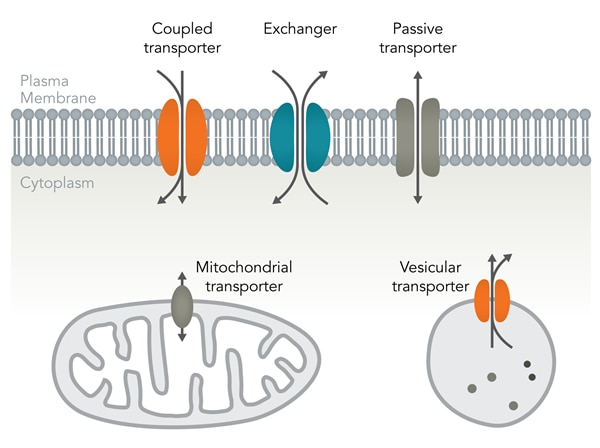 Due to the diverse nature of the solutes carried by this large family of proteins they are implicated in a wide variety of processes from neurosignalling, nucleoside synthesis and salvage to transportation drugs.
Explore our popular knockout cell lines for Solute Carriers
Helpful Resources
Save time and de-risk your project. With 7,500 readymade knockouts from Horizon you can validate your research without having to invest valuable time, money, and resources.
Top peer reviewed scientific articles using HAP1 cell lines
Need help?
Our Express and Custom engineering services could help you.