Yeast YFP Fusion Kinase Collection
The Yeast Kinase YFP Fusion collection contains a number of kinase genes that have been cloned with a C-terminal YFP tag and promoter region into a Gateway-entry vector.
The Yeast Kinase YFP Fusion collection is a toolkit for a variety of systematic and large-scale localization studies, exploring pathway biology in the budding yeast. Approximately 120 kinase genes have been cloned with a C-terminal YFP tag and 1 kb upstream sequence (to encompass native promoters) into a Gateway® donor vector.
Highlights
Set of ~120 kinase-yellow fluorescent protein chimeras in the filamentous Σ1278b strain
Allows for the systematic analysis of protein kinases in the budding yeast
Enables screening for differential localization during filamentous growth
Note
We provide certain clone resources developed by leading academic laboratories. Many of these resources address the needs of specialized research communities not served by other commercial entities. In order to provide these as a public resource, we depend on the contributing academic laboratories for quality control.
Therefore, these are distributed in the format provided by the contributing institution "as is" with no additional product validation or guarantee. We are not responsible for any errors or performance issues. Additional information can be found in the product manual as well as in associated published articles (if available). Alternatively, the source academic institution can be contacted directly for troubleshooting.
Gateway is a registered trademark of Invitrogen Corp.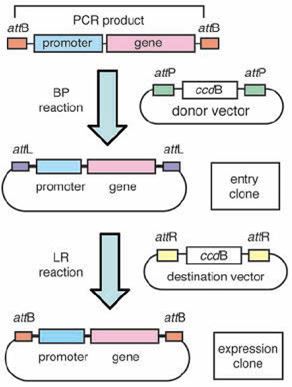 Safety data sheets
Technical manuals