As demonstrated by the 2016 Nobel Prize winner, Yoshinori Ohsumi, autophagy is a fundamental process vital to cellular health. The molecular processes and signalling pathways controlling autophagy include numerous autophagy-related (Atg) genes, important stress-inducible intracellular protein, such as p62/A170/SQSTM1 and autophagosome localizing proteins such as LC3, among many others making this a complex network of control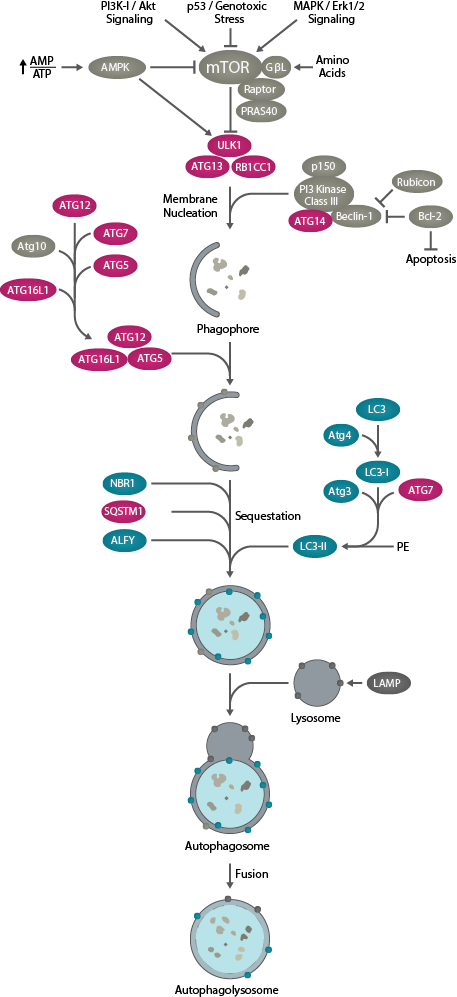 Gene deletion experiments in both mice and cell lines have implicated autophagy in the development of a number of diseases including; neurodegenerative diseases, cancer, infectious diseases, and metabolic diseases.
Furthermore, SNPs and mutations in genes encoding proteins involved in autophagy have been implicated in a wide variety of conditions including asthma, Crohn's disease and cancers.
Popular knockout cell lines for autophagy pathway
Helpful Resources
Save time and de-risk your project. With 7,500 readymade knockouts from Horizon you can validate your research without having to invest valuable time, money, and resources.
Top peer reviewed scientific articles using HAP1 cell lines
Need help?
Our Express and Custom engineering services could help you.