Using the Tabular View
While the Matrix view offers a more global view of your result data, the tabular view is an Excel-like view with each selected item from the result pane corresponding to a row in the detail pane. The columns in the detail pane correspond to attributes of each item. Use the Select Columns button select columns button to show and hide these various detail attributes.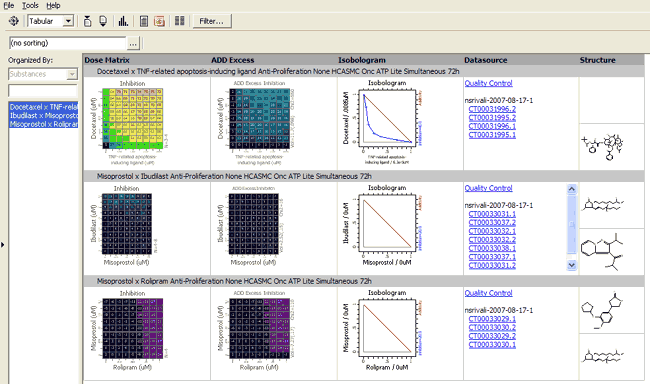 The details pane is not sorted by default but click the ellipses button to the right of the "(no sorting)" input to specify your sorting criteria. You might also want to use the filter button to filter your results.