Gene manipulation studies in primary human immune cells can answer important biological questions within a clinically relevant cellular context. In this webinar we explore the use of several gene editing or modulation tools, including CRISPRko, RNAi and base editing, to modify various primary human immune cell types. In addition, we discuss numerous applications, such as cell therapy, arrayed and pooled screening, for various gene edited primary immune cell types.
Presenter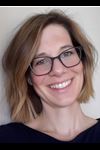 Verena Brucklacher-Waldert
Immunology Screening Services Manager
Verena is the immunology screening services manager at Horizon Discovery. Verena received her doctorate in Neuroimmunology from the University of Tübingen, Germany, and gained a postdoctoral research fellowship from the German Research Foundation that enabled her to intensify her studies on T cell biology in Marc Veldhoen's lab in Cambridge, UK. Before Verena joined Horizon Discovery, she developed assays for hit identification and lead characterization of multifunctional, oncology-relevant antibody-fragments for the biopharmaceutical company Crescendo Biologics. At Horizon Discovery she is managing a team of scientists, is providing high level scientific expertise and technical leadership for new and ongoing activities within the Immunology services team.
Featured Products
SMARTvector lentiviral shRNA