Design and performance implications of miRNA tools in vivo
Just as the performance of an siRNA molecule in vivo is heavily dependent upon its design, the design of miRNA inhibitors and miRNA mimics must be optimized for applications. Here we will discuss design considerations for the stability and potency of miRNA mimic molecules. We show that stabilized miRNA mimic molecules lose functionality compared to our standard miRNA mimic molecules due, in part, to the activity of the stabilized passenger strand acting as a miRNA inhibitor. We discuss how mismatches affect the activity of the stabilized miRNA mimics, perhaps by generating a passenger strand that is less functional as an inhibitor molecule.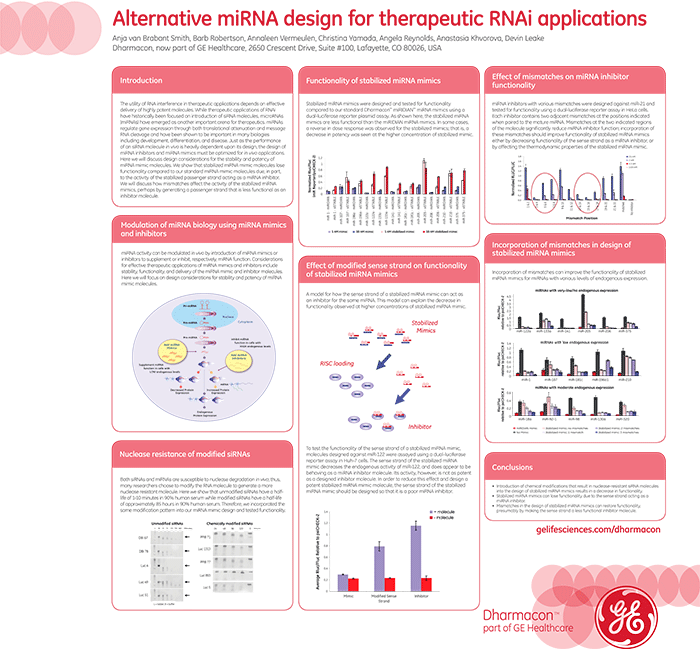 Dharmacon scientists participate in numerous scientific conferences every year. We make select posters and presentations available from these activities because of their scientific and educational value.
Learn more about these leading tools for microRNA investigation