Gain access to the Pin-point™ base editing platform
Would you like the opportunity to license a novel pathway in the development of cell and gene therapeutic programs? The Pin-point™ base editing system offers the specificity of base editing combined with the potential for multiplex gene editing capabilities, making it a very attractive technology for both cell and gene therapies.
Please contact us if you are interested in deploying base editing in your therapeutic pipeline for cell or gene therapy programs and one of our corporate development partners will be in touch.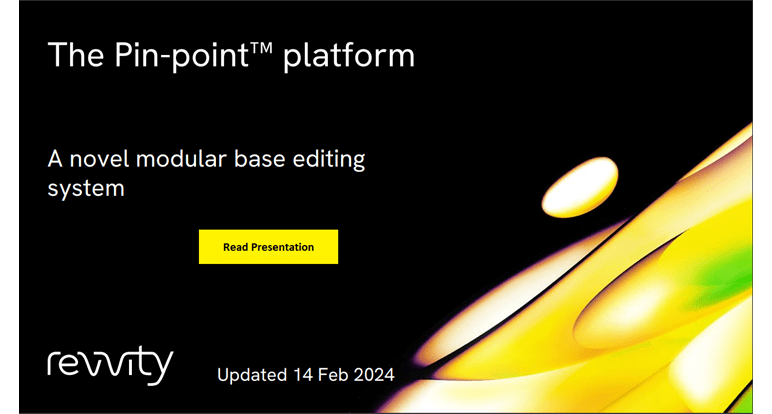 Base editing with nuclease flexibility?
Learn more about Revvity's Pin-point™ base editing platform.
Increase the targeting scope and precision of next-generation gene editing technology
Explore the detailed data and analysis behind the Pin-point

TM

base editing system that shows the unique modularity of the platform.